"The Poetic Movement"

Eddie Alvarado , Better known by his Poetic name of The Prince of Pain (P.O.P).
P.O.P was born in Brooklyn New York and raised in the beautiful city of Chicago. He is an advocate
for change, injustice, human rights, children and pretty much anything he feels strongly about that needs
help, support, and or attendance. P.O.P spent 19yrs incarcerated going thru various trials & tribulations, he's found God with a flow
and Poetic Skill that he was gracefully blessed with. He has high hopes of Changing the lives of many through the power gift of poetry.
He welcomes all to come along on this magnificent ride he will endure as he learns to grow into what God has intended him to be, a messenger...
Just as any inigma P.O.P is no exception and he consist of vital pieces and elements which serve as his driving force to create & implement his movement.
Since POP arrival home he has not only won Chicago's Humanitarian empowerment award of 2015. But POP has also taken 2015 by storm and as a poet has opened up for hip hop Legends such as Slick Rick, Crucial Conflict, DMX, Method Man, Red Man, Twista, King Louie, Do or Die, Da Brat, Bone Thugs and Harmony, Scarface and a few other amazing artist.
May God Bless and touch each and everyone of you.
Thank you for the love & the Support.
"The Prince of Pain"
#gohardorgohome
#CHIBACK








MOM...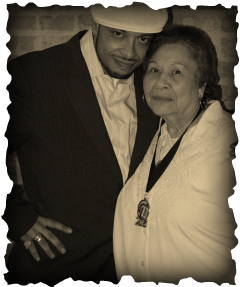 Mom, whose real name is never used out of the respect and the meaning she gives to the word MOTHER has always been P.O.P's lifeline. She is the heart and soul behind one of God's most beautiful creations. She amplifies the meaning of Loyalty, Respect, and Dedication. Unique in her ways, thinking process, and various forms of Love she has always supported him and has provided an everlasting fuel that will forever keep him going.

.
---
Sini...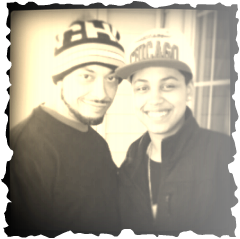 Although Fatherhood never came easy for P.O.P, he has embraced it. Sini also known as Sin-Cere is P.O.P's best Poetic creation. Split Image of her father with a Poetic mind of her own. Sini resides and works in Detroit, Michigan. Sini has been down several trials and tribulations of her own, but now having reincarnated a very unique bond with her Father plans on returning back to Chicago where she can be closer to her father P.O.P, and live out a poetic dream of her own. The days are counting down...


---
Joel...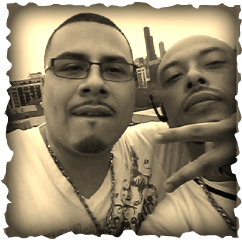 P.O.P's brother Joel "I.Q" These 2 often refer to themselves as Ying & Yang as they have an unbreakable bond which has created the perfect balance between the two. While P.O.P was incarcerated they communicated through their love for Poetry. No hello's and No how are you's just steady verses & rhymes. They share a love and a passion that is truly un-measureable on any scale. These two ride, live, and truly would die for one another. God Bless them both.


---